30 May

Outdoor Outlets Need Protection
Keep Your Outdoor Power Outlets Protected From The Elements
An outdoor outlet provides a tremendous amount of convenience, especially during the warm spring and summer months on Long Island. Plug in your radio or any electrical tool, plug in and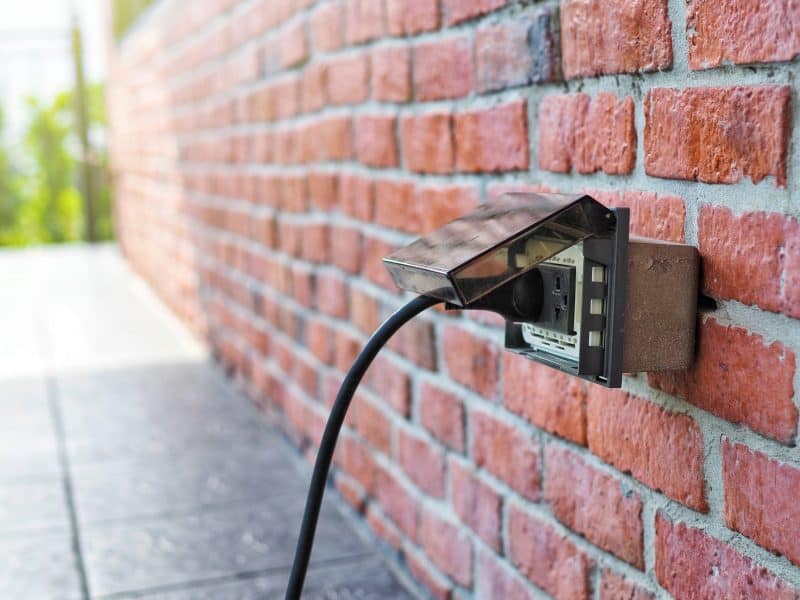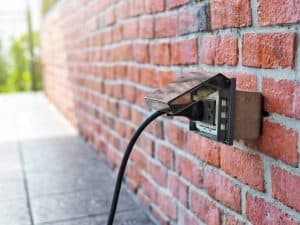 string some outdoor lights or even charge your phone, it makes spending time outdoors that much easier and enjoyable. To make sure that your outdoor outlets continue to function properly and allow you some indoor conveniences outside your home, you should properly take care of them. If you fail to properly protect these outlets, it can do more than damage your equipment – it can be dangerous to the safety of your family and home.
Outdoor outlets are very popular for radios and music players, lights, fans and anything else that might be necessary outside. When used for an outdoor kitchen or outdoor entertaining, they can be used to power blenders, microwaves, wine refrigerators and more. With the popularity of electrical lawn devices on the rise, it is also a great place to plug in electric mowers, weed trimmers leaf blowers or hedge trimmers.
To ensure the function and safety of any outlets that may be installed outdoors, pay attention to some of the following simple tips.
Install a Weatherproof Cover
Outdoor outlets should have weatherproof covers to keep moisture and dirt out. A properly connected weatherproof cover will allow use of the plug while safeguarding it against moisture, even allowing it to be used in the rain. Commonly referred to as flip up or bubble covers, these covers are mandatory according to the National Electrical Code created by the National Fire Protection Association. The covers are designed with a deep lid and grooves allowing for devices and extension cords to run out of the bottom while protecting the outlet from inclement weather. A proper fit it is essential for safety so be sure to select one with the same configuration as your outdoor outlet type (GFCI) and outlet design.
Ensure Outlets are Properly Installed
Outdoor outlets should be installed with a gasket and a cover plate, sealing the connection to the wall, or attaching a weatherproof cover. The proper, external mounting brackets should be used or moisture could get into the box, causing tripped breakers, melted outlets or possibly even fire. To protect against shock and safeguard the lifespan of valuable tools and electronic equipment, ensure that the outlet is adequately grounded.
Have Outlets Checked
If you are unsure about the safety of any of your outdoor outlets, have them inspected by a professional electrician. Don't attempt to fix or troubleshoot any problems yourself as it can be dangerous.
Protect your home and your family by ensuring the safe and proper operation of any outdoor outlets. Marra Electric can install outlets on the exterior of your home or perform any necessary safety and functional inspections to any existing outdoor outlets. The professional electricians at Marra Electric are fully licensed and insured and have been providing quality electrical services to homeowners and businesses throughout Long Island since 2004. Give them a call at 631-772-8576 to set up an appointment today.