Fully Licensed Electrician
If you are looking for the most experienced and knowledgeable Long Island electrician, then look no further than Marra Electric. We were established in 2004 and have been servicing the electrical needs of Long Island for over 10 years. We have years of experience in all aspects of electrical services in residential, business and commercial settings.
We are a Long Island electrician that is fully licensed and insured. Many people on Long Island are always asking for referrals for an experienced and reliable Long Island electrician, and Marra Electric truly fits that description. We have a team of knowledgeable and skilled electricians that can provide the highest quality electrical services including service upgrades, panel changes, recessing lighting, spa and pool wiring, generator installations, data and phone wiring, electrical trouble shooting and more.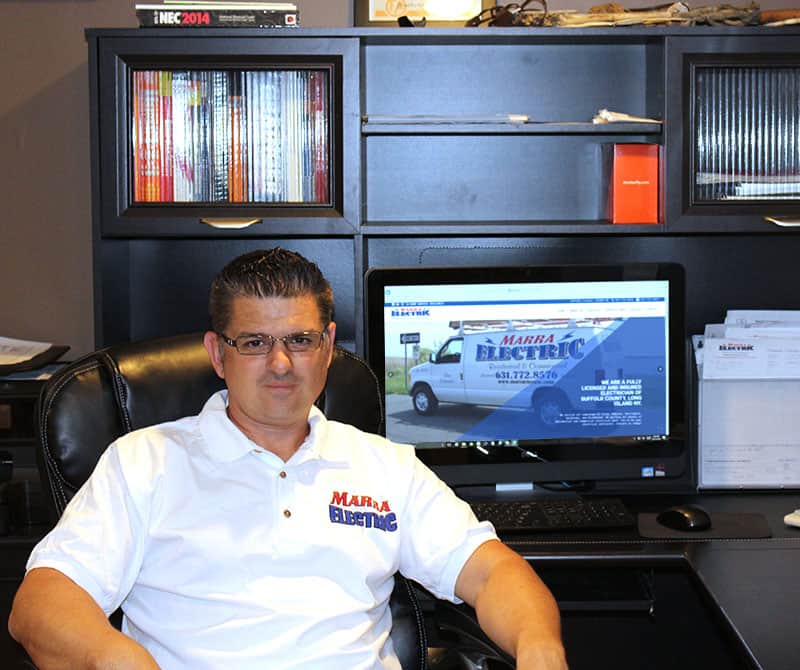 Daniel Marra
Owner/President
"I started Marra Electric in 2004 to provide a service that was honest and fair."
That's why we give you "Up front pricing". You approve the price before we start. No suprise bills at the end of the job. We are fully licensed and insured in Suffolk County. We treat our customer's exactly how we would want to be treated in our own homes. Customer satisfaction always comes first to me. We want you to feel comfortable and enjoy your experience from beginning to end. We will always show up in a professionally lettered vehicle and in uniform. We offer a 100% guarantee on all of our work. With a focus on safety and quality, we pride ourselves on being courteous, on time, and on budget. With 24 hr service we are always ready to serve all of Suffolk County NY.
Sincerly,
Daniel Marra
President – Marra Electric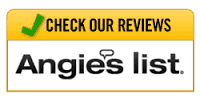 Residential Electrician
We offer many other electrical services and we provide full-service residential electrical solutions for your home. If you need to replace light fixtures, renovate your home, or implement new construction wiring, Marra Electric is the Long Island electrician that can take care of your simplest or most extensive electrical needs.  We are also the Long Island electrician that provides emergency service to all of our customers.
Commercial Services
For an experienced Long Island electrician that also services the business and commercial industry, Marra Electric can also provide solutions to all of your commercial electrical needs.  We can perform electrical grounding, repair telephone outlets, or install emergency generators, or any commercial service that you would need from a Long Island electrician.
We know that customers want a Long Island electrician that not only provides expert electrical experience, but also top notch customer service.
As a Long Island electrician that has proudly served the local Long Island community for many years, our clients range from homeowners in Huntington to Brookhaven.  We can handle residential and commercial jobs.  This Long Island electrician offers free estimates on all the work that we perform.
We offer competitive prices on every service that we provide and superior workmanship on all of our jobs. We can help you with all of your electrical problems and installations, and we also provide 24 hour emergency electrical services. If you lose power in the middle of the night or run onto a serious electrical problem in your home or business, we are available to assist you. We are a Long Island electrician that is committed to exceeding the expectations of all of our customers every time.
We have developed a reputation with all of our customers as a reliable and knowledgeable Long Island electrician and have developed an extremely loyal customer following. In the commercial industry, we are known as the Long Island electrician that can take on any job. When you are in need of electrical wiring, an electrical repair or a new electrical installation, contact Marra Electric for all of your electrical needs.