02 Oct

Why should you hire a qualified electrician?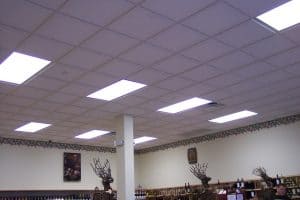 If you encounter electrical problems in your home, it is a smart decision to hire a professional electrician. Many homeowners may attempt to troubleshoot electrical problems, run wires or even install electrical appliances themselves; however, the end result is often not what they expected. While many homeowners are tempted to try handling electrical repairs on their own to save money, in many cases, their amateur attempts end up costing them even more money. In addition to risking costly damage, homeowners risk their own safety by tampering with their home electrical system.
Even the "Do It Yourself" site, The Family Handy Man explains that "When inexperienced homeowners attempt electrical tasks, wiring problems and mistakes are all too common, and if left uncorrected have the potential to cause short circuits, shocks and even fires." So before you attempt to take on an electrical task yourself, here are some important reasons to always hire a professional, experienced electrician for your next project or repair.
Safety
This is by far the most important reason of all to hire a professional electrician – the safety of you and your family and the safety of your home. Working with electricity can be extremely dangerous, especially if you do not approach it with the right expertise, safety training and equipment. In addition to risking your own safety while working on a repair, if the repair is performed incorrectly, you may create long-term electrical safety hazards, such as electrical shocks and fire. When a qualified electrician is working, they take every possible safety precaution because they understand how dangerous it is to work with electricity.
Cost
Most homeowners that attempt an electrical project or repair on their own end up calling a professional half way through the job when they realize they can't complete it. In many cases, they have only made the problem more complicated, so additional repair work is necessary. Often time it ends up costing the home owner over twice as much as it would have cost if they had hired a certified electrician in the first place. Hire a professional electrician to save time and money by getting the job done right the first time.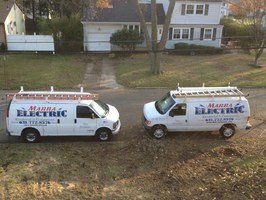 Experience
Professional electricians have many hours of education, experience and on-the-job training. A certified, professional electrician can deliver a certain standard of work that you just can't achieve without the hours of training and experience. Professional electricians should also be licensed and insured.
Assurance
When you hire a quality electrician, you will be assured that the job will completed safely and correctly. Hiring a professional to service your electrical system will help extend its lifetime and prevent future problems. And most professional electricians will guarantee their work.
If you need electrical work performed on your home or business, be sure to call in a professional electrician like Marra Electric. They are fully licensed and insured and have been providing quality electrical services to residents and businesses throughout Long Island since 2004. Call them at 631-772-8576 to set up an appointment today. The quality, experience and the peace of mind that they provide is well worth the cost.