28 Feb

Enhance Your Yard with Outdoor Lighting
Adding Stellar Outdoor Lighting Enhances The Outdoor Entertainment Experience.
Although the air still may be chilly on Long Island, spring is actually just around the corner. With the spring comes warmer weather and more time spent outdoors, even into the evening hours. There's nothing better than sitting in the yard on a warm summer evening – spending time with family and friends.  With the right lighting – you will be able to spend all night enjoying your yard! If you don't have quality outdoor lighting for your home – now is the time!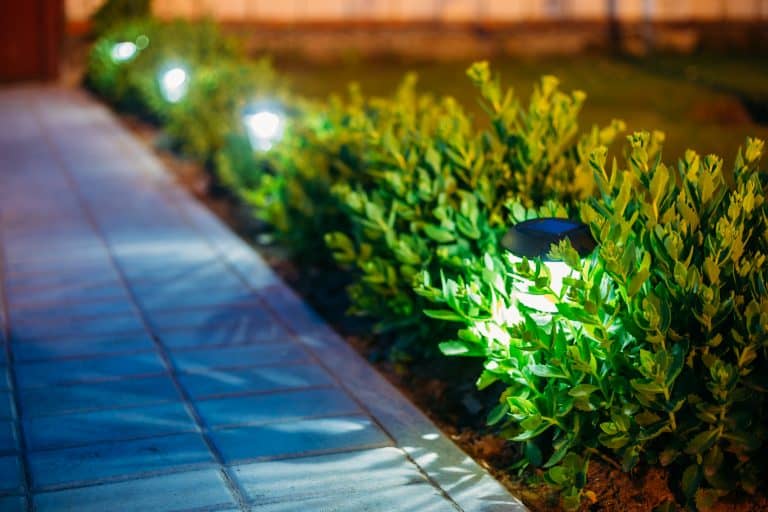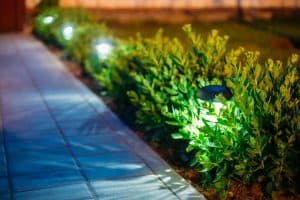 Candles can definitely set the mood – but they certainly don't give off enough light during the evening hours. You can brighten up your outdoor space with many different types of lighting. Outdoor lighting can give you the brightness you need to get into your home (without fumbling for your keys); illuminate shadowy areas to discourage trespassers; enhance curb appeal by highlighting the features of your home; and it can certainly create added outdoor time to enjoy your yard in the evenings.  The possibilities for outdoor lighting are endless and following are some great options to choose from.
In the Front Yard:
Pathway Lighting
Light up the walkway to your home. These lights can line your pathway and are often available in LED and solar varieties.  They create a safe walking path to your front door.
Driveway Lights
These lights can be used with sensors to go on when you pull your car into the driveway. They also add brightness and a welcoming feel to anyone that may be arriving.
Security Lighting
Protect your home with security lighting.  Highlight key features or simply improve safety in entryways and surrounding shadowy areas around doors, windows, and garages with motion, heat or timer-activated spot lights and flood lights.
In the Back Yard:
Patio or Deck Lighting
Install lighting to brighten up your entertaining spaces. Whether you choose mounted lights, floodlights or hanging lights there are many different options to choose from to accent your setting.
Garden Lights
Highlight landscaping and bring colorful flowers and foliage to life at night with small, post-style lights. Reflect the lights reflect downward and they are an ideal choice for garden beds and pathways.
Pool Lighting
Nothing lights up the night like a beautifully illuminated pool. Swim and enjoy the water at any time in a well-lit pool and surrounding area.  Underwater lighting creates a mesmerizing glow in pools and ponds and also adds a level of safety.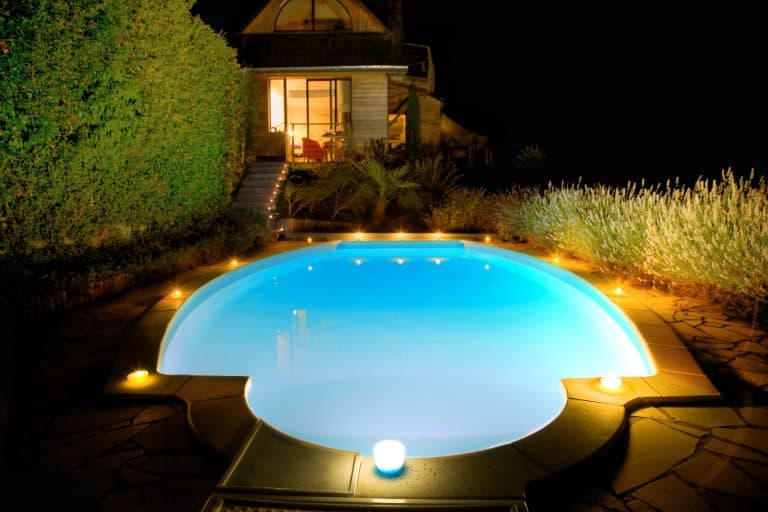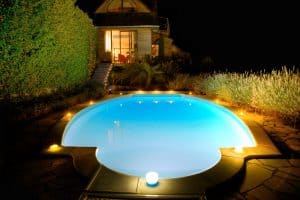 Post Lighting
Lighting posts can be used in a back or front yard setting to add the right amount of ambiance and illumination.
Whatever type of lighting you choose – outdoor lighting can accent your home and yard and brighten up even the darkest night by creating ambience as well as an enhanced level of safety.
If you are interested in adding some outdoor lighting enhancements to your home or business location, contact a professional electrician like Marra Electric. They are fully licensed and insured and have been providing quality electrical services to residents and businesses throughout Long Island since 2004.  Give them a call at 631-772-8576 to set up an appointment today.