14 Nov

Easy and Affordable Ways to Upgrade Your Kitchen Lighting
Easy and Affordable Ways to Upgrade Your Kitchen Lighting
If you are hosting any of the upcoming holidays this year – there's a lot to prepare. But before you start shopping for turkey, ham, stuffing and all the delicious trimmings, make sure that your kitchen is prepared.  If you will be cooking, you will need to see what you are doing; and if you find yourself struggling to read the cooking directions for a 20 pound turkey – it may be time to upgrade the lighting in your kitchen!
The kitchen is the heart of you home. It's where yo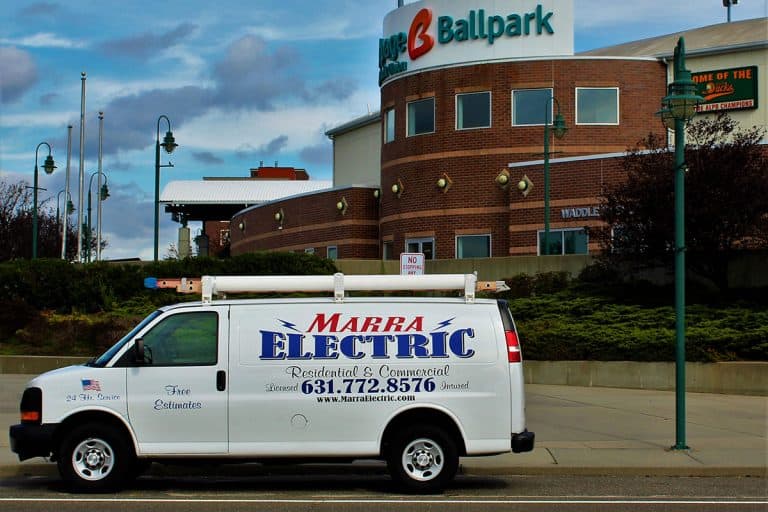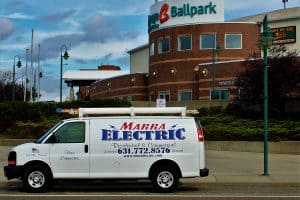 u prepare meals, spend time with your family and host holiday feasts.  You need good lighting in your kitchen just as much as you need good food to serve your guests. So before you start preparing for the holidays, consider some easy and affordable new kitchen lighting.  Here are some options:
Track and Accent Lighting
Track lighting is a quick and easy way to shed light on every corner of your kitchen. Available in LED, fluorescent, and halogen versions, the multiple fixtures of a single track lighting setup allow for a multitude of configurations and easy customization. Simply rearrange and refocus lighting whenever and wherever needed.
Under Cabinet Lighting
Under cabinet lighting can really provide the extra light you need when working at your countertop.  These areas are often darker because the cabinets block the lights from the ceiling or other sources. Cabinet lighting is also a great way to highlight the colors in your countertops and cabinets. Under cabinet lighting is available in LED, fluorescent, or halogen models and should be installed toward the front of cabinets to prevent light from shining in your eyes.  Frosted bulbs can also help to minimize harsh reflections on shiny counter surfaces. Under-cabinet lighting effectively illuminates the areas you use the most in your kitchen.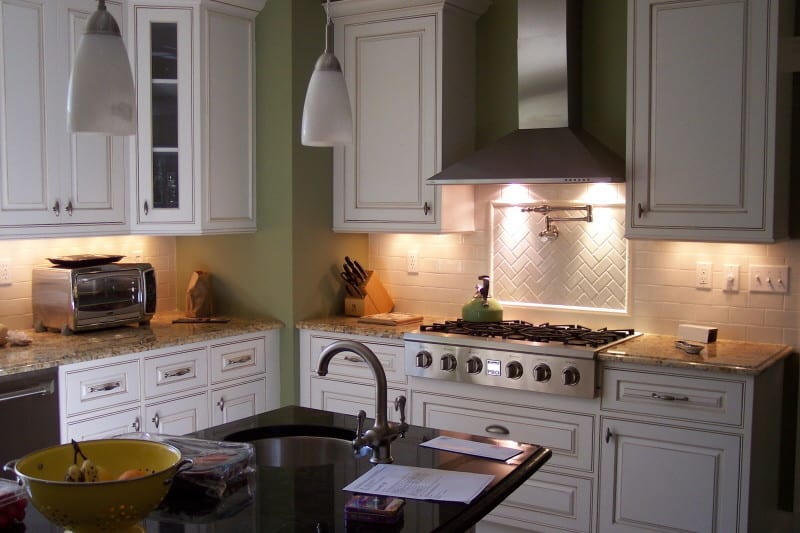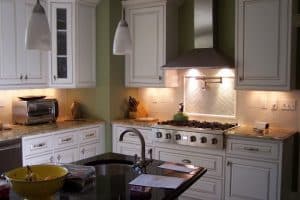 Recessed Lighting
Adding or upgrading your existing recessed lighting lets you focus light where you need it most. Clean, contemporary, inexpensive recessed lighting offers design and function, improving lighting in poorly lit areas, highlighting essential features in your home, or adding a decorative element. Upgrade any standard can fixtures to an adjustable trim with up to 30 degrees of tilt so you can direct the light exactly where you need it.
Bulb Replacement
While this seems like such an obvious task, many people continue to replace their current lightbulbs with the same old out dated, energy guzzling incandescent light bulbs. Swap out these old bulbs with LEDs, fluorescent or energy efficient halogen lighting and you will conserve energy and save money.
Install Dimmer Switches
Lighting flexibility is important in a kitchen. Installing dimmer switches allows you to easily adjust the lighting to perform certain tasks, accent the table, or to set the mood – all with the twist of a switch or dial.
Upgrading the lighting in your kitchen is an easy way to transform the entire room. Shed some light on your work space and highlight the room that everyone always gathers in!  If you are interested in adding some lighting upgrades to your kitchen, contact a professional electrician like Marra Electric. They are fully licensed and insured and have been providing quality electrical services to residents and businesses throughout Long Island since 2004. Call them at 631-772-8576 to set up an appointment today.