Electrician in Remsenburg, NY 11960
Your Search for a "Suffolk County Electrician Near Me is Over with Marra Electric!
Do your lights keep flickering? Are you looking to upgrade your electrical system? Do you want to install new lighting fixtures or need wiring for your computers? Or, do you simply want to develop a relationship with an electrician because you never know when you're going to need one? If you answered "yes" to any of these questions and you're located in Remsenburg, NY, look no further than Marra Electric, one of the most trusted Suffolk County electrical contractors!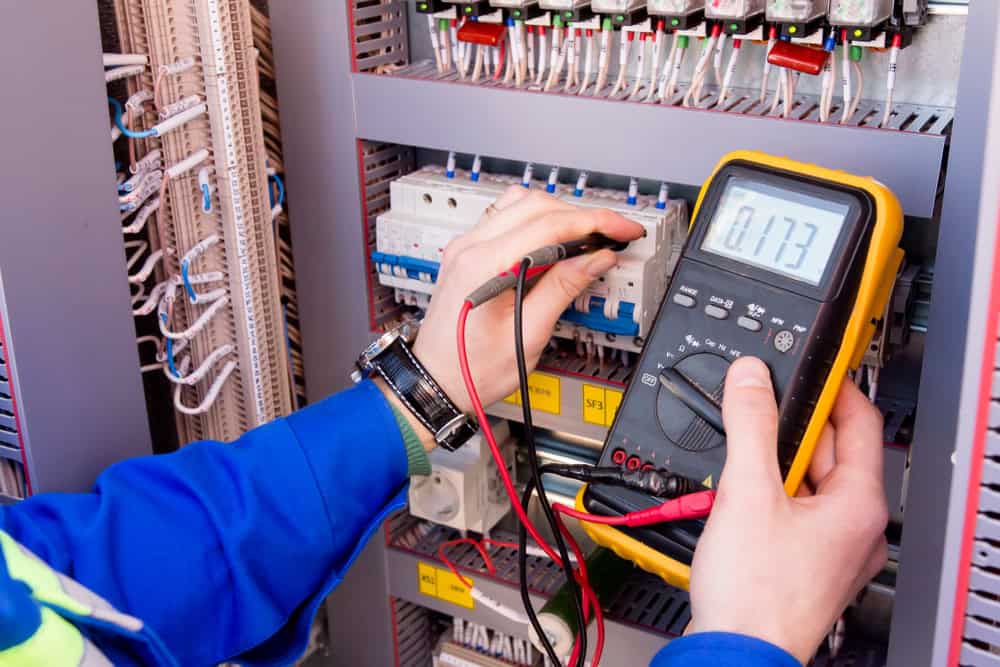 Experience You Can Count On
With Marra Electric, you can stop spending all your free time searching "electrician near me", "electrical company near me", "electrical contractors near me", and any other related searches. Why? – Because with their team of licensed, certified, and highly experienced electricians, you can have confidence knowing that whatever type of electrical work you need to be done, you'll receive the highest quality service.
Since 2004, Marra Electric has been servicing the residents and business owners of Remsenburg, NY with the fastest, most efficient, and most reliable services. No matter how minor or major your needs may be, when one of their electrician contractors is on the job, you'll have peace of mind knowing that it will be done right the first time around. From outlet and fixture installations to service upgrades and pool wiring, Marra Electric does it all!
In the more than 15 years they've been in business, their crew of technicians has serviced countless properties throughout the Remsenburg, NY area with impeccable results. Their clients consistently give them an A+ rating and always recommend their services to their family, friends, and anyone else they know that's looking for an electrician. Their fully licensed and insured company has the knowledge and experience needed to handle all types of electrical work; historic properties, new constructions, office buildings, apartments; no matter what type of building, Marra Electric has serviced it – and has delivered outstanding results, too!
The Marra Electric Difference
All of those searches for electricians in Suffolk County may have yielded tons of results, but none of them can compare to Marra Electric! Why? – Because they're not like any other electrical company. When they say that they're dedicated to exceeding their customers' expectations, they really mean it.
How can you tell? Well, just consider their commitment to delivering excellence. First, all of their work is 100% guaranteed. If for any reason, something happens that's related to a service their team provided, they'll correct the issue at no cost to you! An electrician that guarantees their work is something that's really hard to find. Secondly, Marra Electric's "Up Front Pricing" policy. With this policy, you'll never be hit by hidden fees or unexpected costs. Why? – Because they always have their clients approve the price for whatever service they provide before the service is rendered. Furthermore, the price you are quoted and approve of is the price that you will actually pay! If you've ever worked with another electrical company, you know why Marra Electric's "Up Front Pricing" policy is such a big deal!
A guarantee and approved pricing aren't the only things that set Marra Electric apart from other electricians. When you schedule an appointment with them, you'll be able to choose a date and time that's most convenient for YOU; with other companies, you're at the mercy of their schedule and what's most convenient for them. And, not only will your service be delivered at a time that works best for you, but their technicians will also show up on time. You won't have to worry about standing around waiting and wasting your valuable time; they'll actually arrive when they say will, and they'll be ready to work, too!
All technicians use clearly marked company vans, which are fully equipped with all of the necessary tools and equipment to get the job done. No need to worry that your electrician will leave you hanging while they leave and to get the equipment they need; the team at Marra Electric is always prepared!
A Full-Service Suffolk County Electrician
Marra Electric is a full-scale electrical company. They offer a wide range of services for both commercial and residential clients, including:
Service upgrades
Panel changes
Lighting installations
Data and phone wiring
Pool and spa wiring
Electrical troubleshooting
Outlet and switch installations
And so much more! Plus, Marra Electric offers free panel inspections with all of the services they offer. Whether you're looking to install new indoor or outdoor lighting fixtures, you need to upgrade the phone wiring for your business, you're experiencing problems with your electrical system – or anything else at all – you can be sure that the professionals at Marra Electric will deliver the services you need.
Contact the Leading Suffolk County Electrical Contracting Company Today!
Need to schedule a specific service? Experiencing a problem on the weekend, in the middle of the night, or even on a holiday? No matter why or when you need an electrician, don't even bother with the rest; contact the best right from the start! To learn more about their services or to schedule an appointment, call 631-772-8576; one of their associates will be more than happy to help you!
---
Some information about Remsenburg, NY
Remsenburg is a hamlet located in the Town of Southampton, Suffolk County, Long Island, New York.
As early as 1712, meadows in Speonk were leased to cattle-owners from Southampton. Most of the early settlers of Speonk came west from Southampton and Bridgehampton in the 1740s to clear the forests and build farms. During the 1880s, duck farms thrived in Speonk, but few survived past the turn of the century.
The name Speonk was inspired by a Native American word meaning high place. An 1897 Long Island Rail Road catalog listed Speonk, noting that that name 'certainly sounds like the call of a frog.' Some residents pressed to change the name to Remsenburg, to honor a prominent resident, Charles Remsen, who had donated a new Presbyterian Church. Today, both names remain in use, each covering different areas of the community. The area close to the bay is called Remsenburg, and the more bucolic inland area is still called Speonk.
During the twentieth century, its most famous resident was the English writer P.G. Wodehouse. He wrote many of the escapades of Bertie Wooster and his manservant, Jeeves, from a home on Basket Neck Lane in Remsenburg. Other residents of note include the songwriter Frank Loesser, who wrote for Broadway shows including Guys and Dolls; the playwright Guy Bolton, who collaborated with Wodehouse on Anything Goes; Marvel Comics editor Stan Lee; Sandy Becker, a New York children's television host, and Dave Garroway, the original host of NBC's Today Show when it first aired in January 1952. Remsenburg is an exclusive area, and many well known actress/actors/playwrights/directors live in this hamlet of Southampton.
Useful links for Remsenburg, NY
Directions from Remsenburg, NY to Marra Electric
---
Here are some electrician-related links: