Electrician North Bay Shore, NY 11706
Marra Electric: Residential Electrician in North Bay Shore, NY.
If you are in North Bay Shore, California and need a electrical repair, look no further! We're your experts. In fact, more than half our users say that they search for terms like "professionalelectricians near me", "electrical contractor near me" and "electrical company near me" when starting the search process. Despite their seemingly never-ending searches, you're still unable to find someone you're happy with.
Marra Electric, a leading Suffolk County electrical repair, has been servicing residential and commercial owners of North Bay Shore, NY for more than 15 years. Our team is fully licensed, insured, and experienced in providing outstanding service to every client we work with.
Suffolk has been confidently serving county property owners for a long time. Our customers trust us to deliver quality work and personal service. No matter what their electrical needs, they know we are here to help them in whatever way is most cost-effective without sacrificing quality!
Powering All Your Suffolk County Electrical Needs on Long Island
You are looking for anelectrical services company you can rely on to install high-quality projects? The team at Marra Electric is here for you. We offer the highest level of quality and customer service, from smart fixes and upgrades to whole home or business solutions that help you simplify your life. Whenever you need electrical services, we're happy to provide them for all your needs!
Our team specializes in all electrical work, including installation, repair and inspection. We don't believe in being tied down by a singular service. That's why we offer our services to the residents and business owners of North Bay Shore, NY. Our list of services includes, the following types of electrical services:
Service upgrades
Electrical systems including circuit breakers
Panel changes
Recessed lighting installations
Electrical panels
Electrical installations
Spa and pool wiring
Data and phone wiring
Electrical troubleshooting
Generator installations
There's no need to look further than Marra Electric for electrical service. They have the experts who can handle all of your needs, whether you're looking for a new home project or a more professional full-time job.
Service You Can Rely On
Repairing your home's electrics shouldn't be a stressful experience. You deserve an electrician who understands your busy schedule and can do the job that you need at a great price. When you hire an electrician, we're always on time, and we'll treat you with care from start to finish.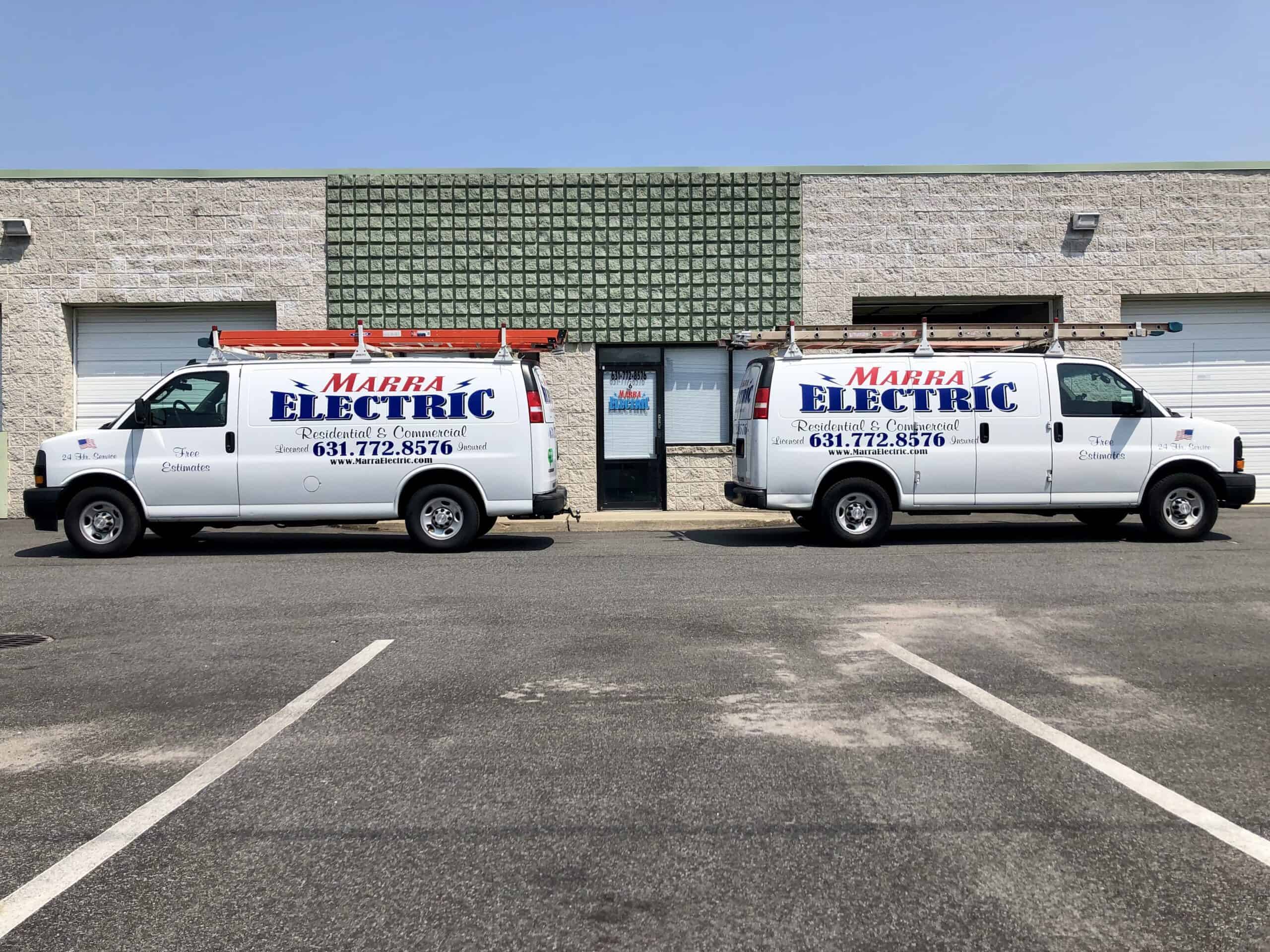 When it comes to scheduling services, we make sure that our clients have the convenience and simplicity they deserve. We schedule services every day when our client's schedule is most convenient for them. When you're looking for professional service with a hard-working team, you can't beat Marra Electric!
We are committed to providing services that suit your needs, no matter what time of day it is. Whether you're looking for repairs or a service call, you can rely on our team to be there for you. For emergency services, we'll make sure there's someone available at all times; even on weekends and holidays!
Fair Pricing You Can Count On
At Marra Electric, we're so confident in our work that we are willing to back it up for all of our clients. As a client, you shouldn't have to worry about confusion over billing or getting screwed by an electrician quoting you a price and then overcharging you when all was said and done. We've heard horror stories from other clients who've had the same problem. With our fully backed-up services, there's no reason for you to complain ever again!
We always want to offer a fair price and make sure our customers are wowed. That's why we have an Up Front Pricing policy. It's all about transparency, so you know what it will cost beforehand and approve the final amount before work begins. We'll finish the job just as promised, and you'll be entirely satisfied when you receive your final bill.
We're so confident in our work, we offer a 100% guarantee. If you experience problems with anything that we do, all you have to do is let us know and we'll fix it ourselves. All work is done without charge.
For "Shockingly" Good Service, Contact Marra Electric Today!
Business owners need a company that makes delivering totally reliable results a priority. We are able to provide high quality work for an affordable price that doesn't involve surprises. Our 100% satisfaction guarantee will ensure your projects ultimately get done to your satisfaction. If you have any questions, please don't hesitate to give us a call or fill out the form for more details!
Useful links for North Bay Shore, NY
Directions from North Bay Shore, NY to Marra Electric
---
Here are some electrician-related links: