Electrician in Montauk, NY 11954
Need a Suffolk County Electrician? – Marra Electric Will Fix All Your Shorts and Handle All Your Fuses
Do you own a property in Montauk, NY? Are you looking for an electrician? Does your browser's search history include terms like "electrical contractors near me", "electrical contractors near me", and "electrical company near me"? Despite you're seemingly never-ending search, are you still unable to find someone you are happy with?
If you answered "yes" to any of the above questions, then you've come to the right place! Marra Electric, a leading Suffolk County electrician, has been servicing the residents and business owners of Montauk, NY for more than 15 years. Fully licensed and insured, our team of master electrical contractors is dedicated to providing outstanding services for each and every client we serve.
We provide a broad range of services, from minor installations to major repairs and upgrades, and we offer the fastest, most efficient – and affordable – results around. It's no wonder why so many Suffolk County property owners trust us for their electrical needs; whatever they may be!
Powering All Your Suffolk County Electrical Needs
At Marra Electric, our team of highly trained, licensed, and experienced technicians are committed to delivering exceptional electrical services. Whether you need a new light switch or outlet installed, you want to wire your pool or spa, or you need to upgrade the service in your home or office, you can count on us to power all of your electrical needs!
We specialize in all aspects of electrical work and are proud to offer the residents and business owners of Montauk, NY the services they need to ensure their properties are safely powered. Our list of services includes (but aren't limited to) the following:
Service upgrades
Panel changes
Recessed lighting installations
Spa and pool wiring
Data and phone wiring
Electrical troubleshooting
Generator installations
And so much more!
No matter what type of service you require, when it comes to electrical work, the professional at Marra Electric can power all of your needs!
Service You Can Rely On
Your schedule is busy and your time is precious. Waiting around for an electrician who quotes an expansive window for a service is the last thing you have time for. With other companies, you're left sitting and staring at the clock, watching the minutes turn into hours, and there's STILL no sign of an electrician.
At Marra Electric, we know how valuable your time is. That's why we always schedule services on days and at times that are most convenient for our clients. What's more; we'll show up on time! One of our technicians will arrive at your location in one of our fully equipped, clearly labeled work vans, ready to work. We won't bother you with small talk or make you stand around while we fiddle and search for the right tools or supplies; we'll have everything we need to perform the service you requested and get the job done in a timely manner.
In addition to offering pre-scheduled services, at Marra Electric, we also offer 24/7 emergency services. Electrical problems can happen at any time. When repairs can't wait, you can count on our team to be there for you! Early in the morning, late at night; no matter when you need us, we'll be there to service your electrical needs; even on weekends and holidays!
Fair Pricing You Can Count On
At Marra Electric, we are fully committed to providing our clients with the most reliable – and most affordable – services. If you've ever worked with another electrician, there's no doubt you've experienced confusion over billing. We've heard horror stories from clients who have been quoted a price from an electrician and when all was said and done, their final bill was well above the initial quote. How frustrating! You'll never have that problem with Marra Electric!
We truly value our customers and know how hard you work. We don't think you should ever be hit with a surprise bill that far exceeds what you thought it was going to be. That's why we offer an "Up Front Pricing" policy. With this policy, we'll let you know exactly how much the work will cost, and you'll approve the price BEFORE we get started. When we're finished, the balance on your bill will be EXACTLY what we agreed on. No surprises, no gimmicks; just real, honest pricing from real, honest electricians.
Our "Up Front Pricing" policy is pretty sweet, but to make things even sweeter, we also offer a 100% guarantee! If for any reason, you experience problems with any of the work we've performed, we'll make the necessary repairs or replacements and make sure that everything is corrected and functioning properly at absolutely no cost to you.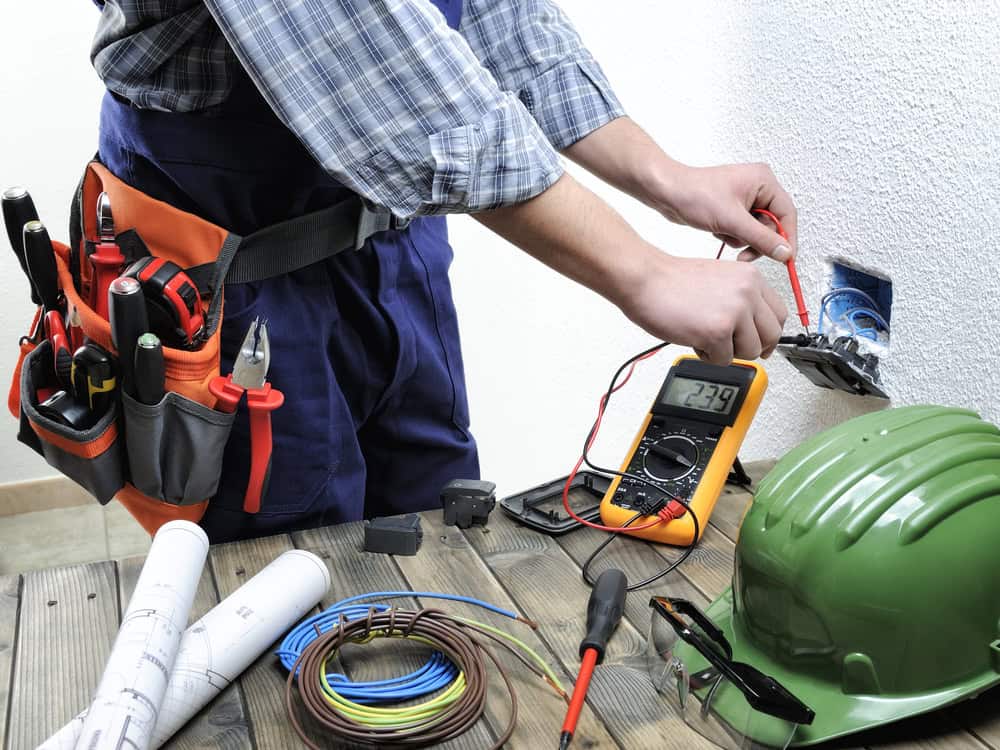 For "Shockingly" Good Service, Contact Marra Electric Today!
Affordable prices, no surprise bills, fast and efficient results, and a 100% guarantee: no other electrician in Suffolk County can compare to the type of high-quality service Marra Electric provides. "Watt" are you waiting for? Contact us today to schedule an appointment for electrical services that are so good, they're "shocking"! Call 631-772-8576; one of our associates is standing by and ready to assist you.
---
Some information about Montauk, NY
Montauk is a hamlet and census-designated place (CDP) in the Town of East Hampton in Suffolk County, New York, on the eastern end of the South Shore of Long Island. As of the 2010 United States census, the CDP's population was 3,326.
Montauk derives its name from the Montaukett tribe, an Algonquian-speaking tribe who lived in the area. In 1614, Dutch explorer Adriaen Block encountered the tribe at Montauk Point, which he named Hoeck van de Visschers, or 'Point of the Fishers'. Two decades later, in 1637, the Montauketts sided for their own protection with the New England settlers in the Pequot War in Connecticut. In the aftermath the Montauketts were to sell Gardiners Island. In 1648 what would become the Town of Easthampton (first Maidstone) was sold to settlers by the colony of Connecticut and the colony of New Haven while retaining the lands to the east, from the hills rising above where the first fort stood (Napeague, New York) to Montauk Point. The western boundary of today's Hither Hills State Park is also known as the 1648 purchase line.
In 1653, Narragansetts under Ninigret attacked and burned the Montaukett village, killing 30 and capturing one of Chief Wyandanch's daughters. The daughter was recovered with the aid of Lion Gardiner (who in turn was given a large portion of Smithtown, New York in appreciation). The Montauketts, ravaged by smallpox and fearing extermination by the Narragansetts, were provided temporary refuge by white settlers in East Hampton. Many short but famous battles ensued. The skirmishes ended in 1657. Fort Pond Bay derives its name from a Montaukett 'fort' on its shore. A deed was issued in 1661 titled 'Ye deed of Guift' which granted all of the lands east of Fort Pond to be for the common use of both the Indians and the townsmen.
Further purchase agreements were entered into in 1661, 1672 and 1686 which, among other things, allowed a group of Easthampton townsmen to graze cattle on the Montaukett lands. While some lands were protected in the agreements as forest land, for the most part, all of Montauk was maintained by the townsmen as a private livestock and fisheries operation. As a result of Montauk being operated as a livestock operation, it is considered to be the oldest cattle ranch in the United States.
Useful links for Montauk, NY
Directions from Montauk, NY to Marra Electric
---
Here are some electrician-related links: