Electrician Great River, NY 11739
The leading Electrician in Great River, NY: Electrician Contractor NY
From 2004 to the present day, Marra Electric has been proud to serve customers in the Great River, NY region with top-quality electrical contractor services. From light switch and outlet installations to complete service upgrades, our experienced and licensed technicians offer a full range of services to meet all of your needs. Fully insured and licensed, we believe that you should receive the best possible results for each and every customer who entrusts us with their project.
"Shockingly" Different than the Rest
The difference between us and the other Suffolk County electrical contracting companies?
When you hire us, it's just like hiring an expert. We don't have a complicated "catch all" policy with lots of extra fees and surprises. Our "Up Front Pricing" policy is a true testament to our commitment to excellence, something you'll find nowhere else.
With this policy, you know the cost before we even start working. The price you approve of is the one that we charge; no surprise bills here!
What sets Marra Electric apart from other area electricians? We guarantee our work. If there ever is a problem (it's rare, but happens), we'll make it right at no cost to you – something that's completely unheard of in this industry.
Customer Satisfaction is Our Top Priority
You deserve the best, and that's what we strive to deliver. From the moment you call us until your service is complete, we'll never disappoint.
Sorting through countless quotes is a real pain. That's why we try to make it easier at Marra Electric. With just one click, you'll have the opportunity to select a date and time that works best for your schedule. You will be able to get an estimate without having to wait around, which means you don't waste any more of your valuable time!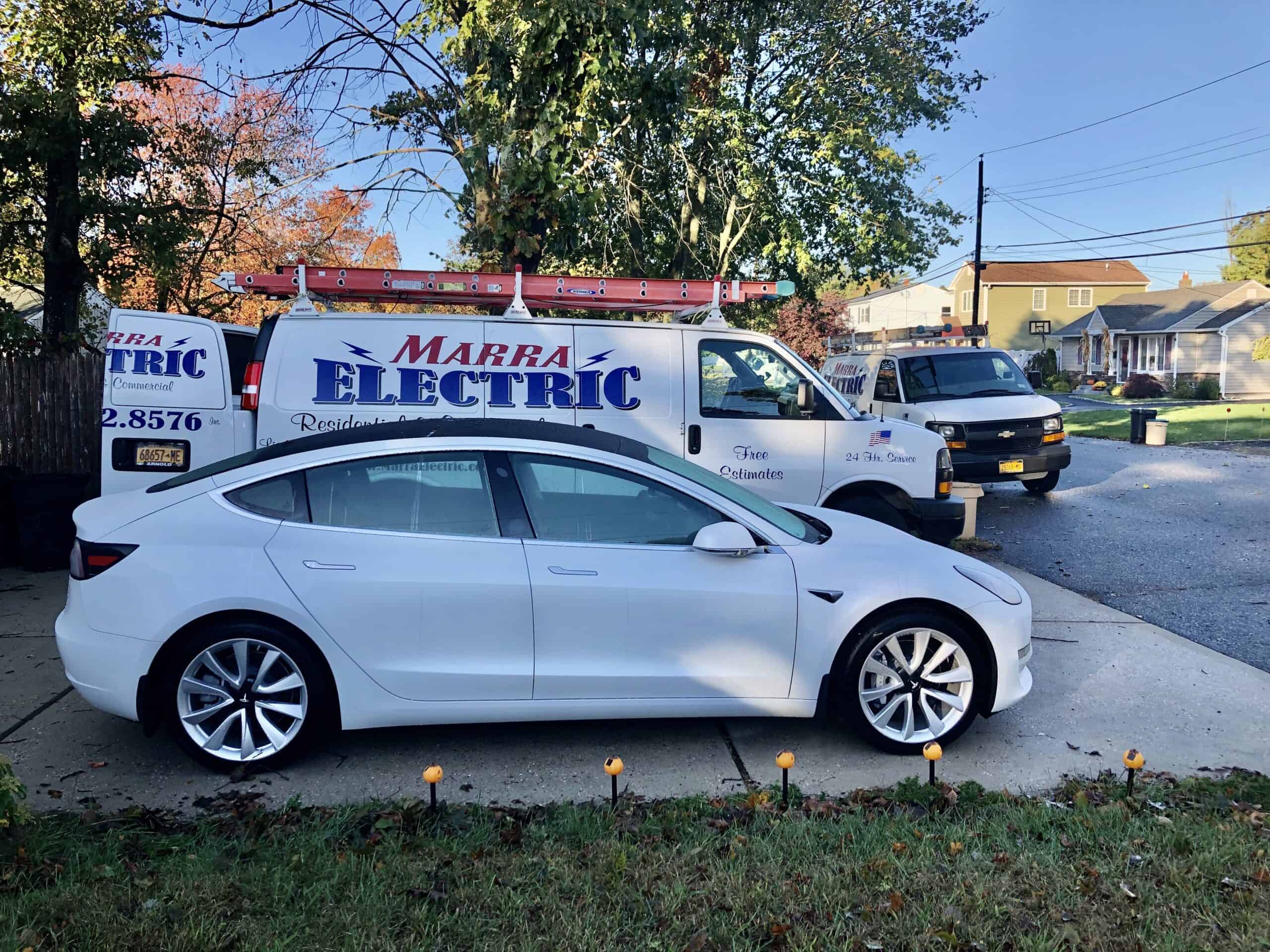 When you hire us, our master electricians show up on time, are ready to get started with any necessary tools, and carry a fully loaded company van. Our work is guaranteed, just in case something goes wrong!
We'll treat your home or business like the caretakers it needs. Our contractors will have a high level of respect for your property and won't be rushing through the job. In fact, you'll only know we were there because after we have finished, you and your household's needs will have been fully met.
To make sure that you get guaranteed results, we're feeling confident in our ability to exceed your expectations. When you hire us, you'll always know that we'll deliver impressive and stellar results—that's our promise to you and your Suffolk County Long Island home.
Services You Can Count On
From minor repairs to major overhauls, our team can handle anything you need. Services include:
Service upgrades
Emergency service
Electrical repair
Panel changes
Generator installations
Data and phone wiring
Spa and pool wiring
Electrical troubleshooting
Electrical installations
Fixture Installations
When the repairs can't wait, you can count on our team to be there for you to maintain your home's electrical systems. Just give us a call and we'll dispatch one of our experts to your location at any hour of the day or night.
Fast. Affordable. Reliable. That's the Marra Electric Way.
For an affordable, reliable, and fast electrical service, call 631-772-8576 today. Here at varCompany, our electricians are "shocking" in their level of expertise.
Useful links for Great River, NY
Directions from Great River, NY to Marra Electric
---
Here are some electrician-related links: