Electrician in Brentwood, NY 11717
Looking for a Suffolk County Electrician Contractor? Look No Further than Marra Electric!
Looking for an electrician in Brentwood, NY? You'll certainly have no trouble finding one; a simple search on the internet for things like "electrician near me", "electrical company near me", or electrical contractors near me" will no doubt return tons of results. However, while there may be tons of electrical contractors in Suffolk County, they aren't all the same. Unfortunately, far too many electrical companies charge high prices, offer limited services, or provide subpar results. There is one electrician contractor that's different than all the rest: Marra Electric.
Since 2004, Marra Electric has been proudly servicing the residents and business owners of Brentwood, NY with top-quality electrical services. From light switch and outlet installations to complete service upgrades, the technicians at Marra Electric offer a full range of services to meet all of your needs. Fully licensed and insured, all of our technicians are fully committed to providing the best possible results for each and every client we serve.
"Shockingly" Different than the Rest
Marra Electric is "shockingly" different from any other Suffolk County electrical contracting company. What sets us apart? It's our dedication to providing the fastest, most affordable, and most reliable services possible.
Our "Up Front Pricing" policy is a true testament to our commitment to excellence and something you just won't find anywhere else. We know how hard you work for your money, which is why we think that you should know exactly how much a service is going to cost before it's rendered. That's why we let you approve the price before we start working. The price you approve of is the price you'll be charged; no surprise bills here! Unlike other electricians, we'll never hit you with hidden fees or unexpected costs.
Something else that makes Marra Electric different than other area electricians? – We guarantee our work. We offer a 100% guarantee on all of the work we do. If for any reason, there's any problem at all, we'll address the issue and correct it at absolutely no cost to you. Finding an electrician that will guarantee their work is very rare; we do because we're completely committed to you.
Customer Satisfaction is Our Top Priority
If you aren't happy, we aren't happy. That's why, at Marra Electric, we always go the extra mile to ensure we deliver exceptional service. From the moment you call us until your service is complete, you'll have the most enjoyable experience possible.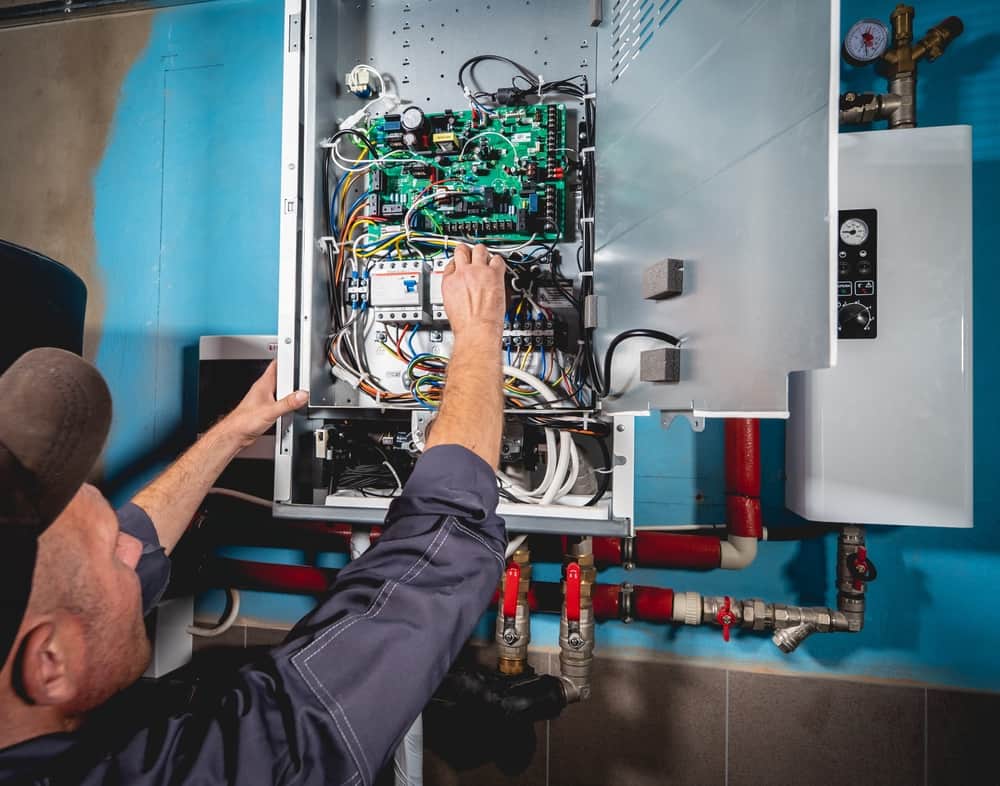 We know how much you value your time. Other electricians quote a large window for service; 2 hours, 4 hours, 6 hours – and sometimes longer! Who has the time to waste waiting for an electrician to show up? Worse yet, what happens if they don't show up at all? With Marra Electric, you'll have the opportunity to select a date and time that works best for your schedule.
Once the service is booked, we'll show up on time and ready to work. A uniformed technician will arrive in one of our clearly labeled company vans, which will be fully loaded with all of the necessary tools and equipment needed to get the job done. Using state-of-the-art tools, advanced technologies, and proven techniques, all work will be completed the right way the first time around; but, in the event that anything does go wrong, you'll have confidence knowing that all work is guaranteed.
We treat your home or business like it's our own. Our technicians will have the utmost respect for your property. In fact, when we're done, the only reason you'll know we were there is that your electrical needs will have been fully met.
At Marra Electric, we don't meet customer expectations; we exceed them! When we're on the job, you'll have peace of mind knowing that you'll receive the absolute best results possible; that's our promise to you.
Services You Can Count On
Marra Electric is a full-service electrical company. From minor repairs to major overhauls, our team does it all. Our list of services includes:
Service upgrades
Panel changes
Generator installations
Data and phone wiring
Spa and pool wiring
Electrical troubleshooting
Fixture Installations
And much, much more!
We also offer 24/7 emergency services, because we know that electrical problems can happen at any time of the day or night. When the repairs can't wait, you can count on our team to be there for you. Experiencing an outage in the middle of the night? Having panel problems in the wee hours of the morning? No problem! Just give us a call and one of our technicians will be dispatched to your location immediately.
Fast. Affordable. Reliable. That's the Marra Electric Way.
If you've been searching for a Brentwood, NY electrician to no avail, your search has ended with Marra Electric! No matter what your needs may be, we will meet them; we guarantee it!
To learn more about our services or to schedule an appointment, give us a call today! For fast, affordable, and reliable electrical services, dial 631-772-8576. Our electrical contractors are so good, they're "shocking"!
---
Some information about Brentwood, NY
Brentwood is a hamlet in the Town of Islip in Suffolk County, New York, United States. As of the 2010 Census, the population of Brentwood was 60,664.
In 1844, the area was established as Thompson Station and Suffolk Station, two new stations on the expansion of the mainline of the Long Island Rail Road.
On March 21, 1851, it became the utopian community named Modern Times. The colony was established on 750 acres (3.0 km2) of land by Josiah Warren and Stephen Pearl Andrews. In 1864, it was renamed Brentwood after the town of Brentwood, Essex, in England.
By contract, all the land in the colony was bought and sold at cost, with 3 acres (12,000 m2) being the maximum allowable lot size. The community was said to be based on the idea of individual sovereignty and individual responsibility. Individuals were encouraged to pursue their self-interest as they saw fit. All products of labor were considered private property. The community had a local private currency based upon labor exchange in order to trade goods and services (see Mutualism (economic theory)). All land was private property, with the exception of alleys which were initially considered common property but later converted to private property. Initially, no system of authority existed in the colony; there were no courts, jails or police. This appears to have given some credence to Warren's theories that the most significant cause of violence in society was most attributable to policies and law which did not allow complete individuality in person and property. However, the modest population of the colony might be considered a factor in this characteristic. The Civil War, as well as new residents that did not share the colony's philosophy, are said to have contributed to its eventual dissolution. Almost all of the original buildings that existed in Modern Times have been destroyed, aside from two Octagon houses, the original schoolhouse and a residence.
Useful links for Brentwood, NY
Directions from Brentwood, NY to Marra Electric
---
Here are some electrician-related links: