Electrician in Amityville, NY 11701
Looking for a Suffolk County Electrician Contractor? Look No Further than Marra Electric!
Looking for an electrician in Amityville, NY? You'll certainly have no trouble finding one; a simple search on the internet for things like "electrician near me", "electrical company near me", or electrical contractors near me" will no doubt return tons of results. However, while there may be tons of electrical contractors in Suffolk County, they aren't all the same. Unfortunately, far too many electrical companies charge high prices, offer limited services, or provide subpar results. There is one electrician contractor that's different than all the rest: Marra Electric.
Since 2004, Marra Electric has been proudly servicing the residents and business owners of Amityville, NY with top-quality electrical services. From light switch and outlet installations to complete service upgrades, the technicians at Marra Electric offer a full range of services to meet all of your needs. Fully licensed and insured, all of our technicians are fully committed to providing the best possible results for each and every client we serve.
"Shockingly" Different than the Rest
Marra Electric is "shockingly" different from any other Suffolk County electrical contracting company. What sets us apart? It's our dedication to providing the fastest, most affordable, and most reliable services possible.
Our "Up Front Pricing" policy is a true testament to our commitment to excellence and something you just won't find anywhere else. We know how hard you work for your money, which is why we think that you should know exactly how much a service is going to cost before it's rendered. That's why we let you approve the price before we start working. The price you approve of is the price you'll be charged; no surprise bills here! Unlike other electricians, we'll never hit you with hidden fees or unexpected costs.
Something else that makes Marra Electric different than other area electricians? – We guarantee our work. We offer a 100% guarantee on all of the work we do. If for any reason, there's any problem at all, we'll address the issue and correct it at absolutely no cost to you. Finding an electrician that will guarantee their work is very rare; we do because we're completely committed to you.
Customer Satisfaction is Our Top Priority
If you aren't happy, we aren't happy. That's why, at Marra Electric, we always go the extra mile to ensure we deliver exceptional service. From the moment you call us until your service is complete, you'll have the most enjoyable experience possible.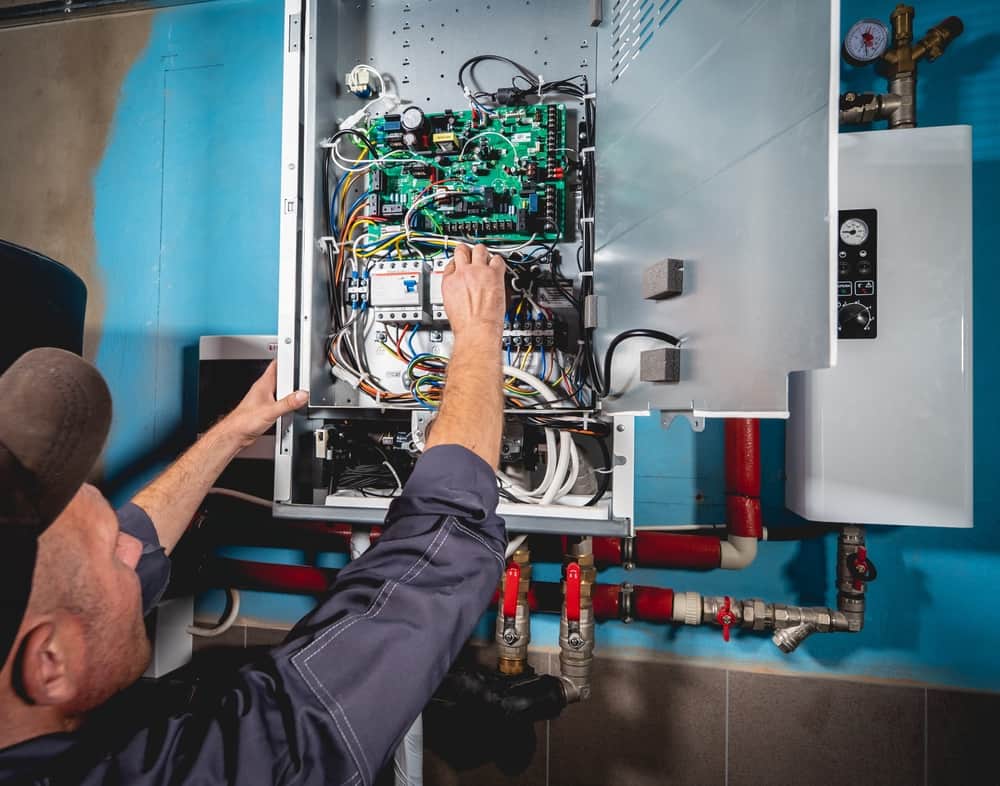 We know how much you value your time. Other electricians quote a large window for service; 2 hours, 4 hours, 6 hours – and sometimes longer! Who has the time to waste waiting for an electrician to show up? Worse yet, what happens if they don't show up at all? With Marra Electric, you'll have the opportunity to select a date and time that works best for your schedule.
Once the service is booked, we'll show up on time and ready to work. A uniformed technician will arrive in one of our clearly labeled company vans, which will be fully loaded with all of the necessary tools and equipment needed to get the job done. Using state-of-the-art tools, advanced technologies, and proven techniques, all work will be completed the right way the first time around; but, in the event that anything does go wrong, you'll have confidence knowing that all work is guaranteed.
We treat your home or business like it's our own. Our technicians will have the utmost respect for your property. In fact, when we're done, the only reason you'll know we were there is that your electrical needs will have been fully met.
At Marra Electric, we don't meet customer expectations; we exceed them! When we're on the job, you'll have peace of mind knowing that you'll receive the absolute best results possible; that's our promise to you.
Services You Can Count On
Marra Electric is a full-service electrical company. From minor repairs to major overhauls, our team does it all. Our list of services includes:
Service upgrades
Panel changes
Generator installations
Data and phone wiring
Spa and pool wiring
Electrical troubleshooting
Fixture Installations
And much, much more!
We also offer 24/7 emergency services, because we know that electrical problems can happen at any time of the day or night. When the repairs can't wait, you can count on our team to be there for you. Experiencing an outage in the middle of the night? Having panel problems in the wee hours of the morning? No problem! Just give us a call and one of our technicians will be dispatched to your location immediately.
Fast. Affordable. Reliable. That's the Marra Electric Way.
If you've been searching for a Amityville, NY electrician to no avail, your search has ended with Marra Electric! No matter what your needs may be, we will meet them; we guarantee it!
To learn more about our services or to schedule an appointment, give us a call today! For fast, affordable, and reliable electrical services, dial 631-772-8576. Our electrical contractors are so good, they're "shocking"!
---
Some information about Amityville, NY
Amityville is a village in the Town of Babylon in Suffolk County, on the South Shore of Long Island, in New York, United States. The population was 9,523 at the 2010 census.
Huntington settlers first visited the Amityville area in 1653 due to its location to a source of salt hay for use as animal fodder. Chief Wyandanch granted the first deed to land in Amityville in 1658. The area was originally called Huntington West Neck South (it is on the Great South Bay and Suffolk County, New York border in the southwest corner of what once called Huntington South), but is now the Town of Babylon. According to village lore, the name was changed in 1846 when residents were working to establish its new post office. The meeting turned into bedlam and one participant was to exclaim, 'What this meeting needs is some amity'. Another version says the name was first suggested by mill owner Samuel Ireland to name the town for his boat, the Amity.
Panoramic map of Amityville from 1925 with list of landmarks and images of several inset
The place name is strictly speaking an incidental name, marking an amicable agreement on the choice of a place name. The village was formally incorporated on March 3, 1894. In the early 1900s, Amityville was a popular tourist destination with large hotels on the bay and large homes. Annie Oakley was said to be a frequent guest of vaudevillian Fred Stone. Will Rogers had a home across Clocks Boulevard from Stone. Gangster Al Capone also had a house in the community. Congregants began holding meeting for St. Mary's Church in 1886, building a Chapel in 1888 by Wesley Ketcham under Rev. James H Noble and the church was consecrated in 1889, pre-dating the town incorporation.
Amityville has been a sister city with Le Bourget, France since 1979.
Useful links for Amityville, NY
Directions from Amityville, NY to Marra Electric
---
Here are some electrician-related links: