Oakdale Electrician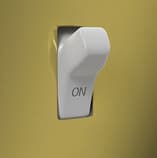 Modern electrical conveniences make our lives much easier than those of the past. From refrigerators to toasters, electricity is the lifeblood of the modern world. However, modern electrical technology is not infallible; bulbs need to be replaced, circuits fail, and shorts cause whole outlets to stop working correctly. That's why it's so essential to find an experienced electrician in Oakdale you can trust.
Licensed and Insured Electrician of Oakdale
Marra Electric has been doing business in Oakdale since 2004, and in that time we have built up a large customer base and a respectable name in the field of electrical contractors. There are many reasons to choose us as your electrician, and if you do select us, we aim to ensure your satisfaction at all times.
Owner Operated
Daniel Marra, our original founder and current company president, has worked to make sure that Marra Electric uses the highest quality electrical components available. Additionally, all of our employees are the most experienced electricians in the business. Our dedication to quality is what has served us so well over the years, giving our customers in Oakdale the benefit of our professionalism and skill.
Free Electrical Repair Cost Estimates in Oakdale, NY
One of the benefits that Marra Electric provides for our customers is that we charge only according to the services we perform, instead of having vague and confusing service charges that other companies use to inflate their prices. When you choose us for your electrical work, you will be certain exactly how much you will be charged before we start. Our upfront pricing gives our Oakdale customers the peace of mind that other electricians fail to deliver.
24/7 Electrical Emergency Response
At Marra Electric, we provide emergency electrician service 24 hours a day, seven days a week when you need emergency electrical service. No matter what kind of electrical problems you're having, we can be at your house with professional, uniformed electricians in one of our company vans. At Marra Electric, we value professionalism; you'll never have to be uncertain about our reliability and customer service.
Customer Service is our Number One Priority!
We provide a wide range of electrical services, including generator installations, circuit additions, replacing circuits and fixtures, troubleshooting electrical problems, and fixing circuit breakers. These are just a small sample of the services we provide as professional electricians; no matter what you need from our electricians, you can be certain that they will know exactly what to do, and that they will have dealt with it before.
Oakdale Generators 
One of the specialties that we deal with frequently in Oakdale is generator installation. The purpose of a generator is to provide power to your home in an emergency, such as a storm or brownout. When your neighbors' homes are all dark, you'll be happy to know that your generator has kicked in and is providing your home with power. Marra Electric has extensive experience in installing generators, to ensure that your generator will work correctly when you need it. We also install interlock kits and transfer switches in addition to standby generators. Contact us to schedule your Oakdale generator installation today.
Contact us for help with any of the following:
Generator installations
New construction
LED lighting
Circuit upgrades
Service upgrades
Panel modifications
Ceiling fans
Attic fans
T.V. mounting
Panel modifications
Motions lights installations
General electric trouble shooting
Pool wiring
Spa wiring
Code violation corrections
And more
Marra Electric is available at any time, 24 hours a day, seven days a week, so whenever you need the services of an electrician, choose us to provide the best electrical contractor services available in Oakdale. Call us at 631-772-8576, email us atMarraelectric@optonline.net or fax us at 631-772-1015 to get a free estimate.
Some More Information on Generator Installations Nesconset, NY:
One of our featured services is Nesconset generator installation. Hiring Marra Electric to install your generator will make the entire process go efficiently and safely.  Purchasing a generator is a great way to ensure that you will not be affected when there is a power outage. It gives you a feeling of security that you wouldn't otherwise have.  However, in order for your generator to work properly, it has to be installed the correct way.  Marra Electric does much more than just installing generators, we also repair and replace backup power systems as well.
Why Choose Marra Electric as your Electrical Contractor Nesconset
•    Impeccable Workmanship
•    Professional and Knowledgeable Staff
•    Incredible Customer Service
•    Fair Prices
•    24/7 Availability
•    Monthly Specials
Not only will Marra Electric's work impress you, but so will our staff.  They are experts in their field and really care about the clients.  Our staff always dresses and behaves in a professional manner, going to every job in their company uniform.  We want you to both trust the company and feel comfortable going to us with any questions or concerns you may have.
Because Marra Electric's main goal is to have happy customers, we make sure that every job is priced fairly and upfront.  The last thing we want to do is surprise a client with the cost of a project after it is complete. That is why we discuss costs beforehand as well as stay on time and on budget.  Even though you can always contact us to set up an appointment to get a free estimate, we offer emergency service just in case you need us immediately.  Additionally, during each month we offer discounts on different services, such as ceiling fan installations.