Hauppauge Electrician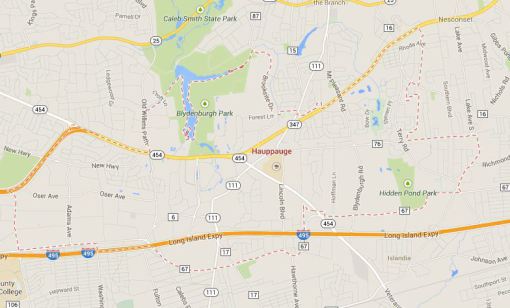 While all of the appliances and electronic devices of our modern times may make our lives better, they may be having the exact opposite effect on the wiring inside of our homes.  This is because the circuits in older homes unfortunately weren't designed to power all of our modern gadgetry.  Contact us if you are in need of a Hauppauge electrician.
Since older homes weren't designed with intention of powering these appliances and devices it can cause problems for their electrical wiring and circuit breaker panels. Among the many problems that this can cause is the wires overheating, which will damage their protective insulation and increase the risk of fire.
Here at Marra Electric, we solve all of these electrical problems and many more. The president of the company, Daniel Marra, founded Marra Electric 10 years ago and has been dedicated to ensuring impeccable workmanship and customer service throughout all ofSuffolk County ever since.
Not only do our Hauppauge electricians look the part, dressed in their company uniform for every job, but they are also genuinely concerned with the satisfaction of our customers.  We want to make sure that if you are having any kind of electrical issue, you won't have to worry about it.  There are too many things that you have to think about on a daily basis and we are here to guarantee that dealing with electrical issues is not one of them.
Please contact us for more information or to set up a consultation.  You can call us (631-772-8576), fax us (631-772-1015), or email us (marraelectric@optonline.net), to receive a free estimate on any electrical repair in Hauppauge.
Why Marra Electric should be your Electrical Contractor Hauppauge NY:
•    Great, Upfront Prices
We tell you right from the beginning how much a job will cost in order to eliminate any confusion.  We also work diligently, making sure that every project stays on schedule and on budget.
•    Professional, Personable Workers
All of our licensed and insured electricians are knowledgeable in their field and great with customers.
•    Main Concern with Customer Satisfaction
Making sure that all of our clients are happy with our workers, prices, and workmanship is our #1 priority.  This dedication led to us being an Angie's List 2013 Super Service Award Winner.
•    Emergency Availability
We are available 7 days a week, 24 hours a day, if you are in need of any electrical emergency in Hauppauge services.
•    Warranties
1 year warranty on materials and labor
5 year warranty on service upgrades
Hauppauge Electrical Services Offered:
•    Circuit Additions
•    GFCI Receptacles
•    New Construction
•    Troubleshooting
•    LED Lighting
•    Spa Wiring
•    Attic Fans
•    Recessed Lights
•    Service Upgrades
•    Pool Wiring
•    Ceiling Fans
•    T.V Mounting
•    Carbon Monoxide /Smoke Detectors
•    Panel Changes
•    Motion Lights
•    Backup Power Systems
•    Cable T.V.
•    Data & Phone Wiring
•    Violations Repaired
If you have any further questions regarding our services, feel free to contact us.
Generator Installations Hauppauge 11788
Entrusting us to install your generator is a way to ensure that the entire installation process goes properly.  Having a generator gives you the peace-of-mind that you need during a power outage.  This is the best way to prepare yourself ahead of time so that you will not be affected if the power goes out.
However like any other machine or appliance a generator needs to be installed correctly and receive proper maintenance. Marra Electric will both properly install your generator and provide all necessary maintenance.