East Islip Electrician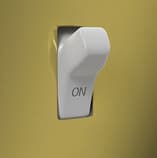 There are numerous reasons to choose Marra Electric as your electrical contractor East Islip (11730). The company is an Angie's List 2013 Super Service Award winner and has provided East Islip electrical services for 10 years. Those services include:
24/7 Electrical Emergency Response
Dim lighting, burning odors, missing power…  we all know your own electric issues cannot hold out for your specialist to arrive. Regarding urgent matters, our own specialists will be sent out twenty-four hours a day. When you really need us, we are certainly there. Our company is available to respond to emergency electrical repairs in East Islip, NY 24 hours a day and seven days a week.
Friendly Staff
The company is an electrician in East Islip, NY that takes great pride in having a staff serving East Islip, NY that is courteous and on time. The company's staff will always show up in uniform and in a professionally lettered vehicle.
Same Day Service Available
A service upgrade and electrical repair specialist, Marra Electric is available to provide same day service to its customers in East Islip, NY 11730.
Free Electrical Repair Cost Estimates in East Islip, NY
At absolutely no charge, customers in East Islip, NY 11730 will always be able to find out the approximate cost of the work that they need to have done. For a free estimate call 631-772-8576
Licensed and Insured Electrician of East Islip
We are fully a licensed and insured electrical company. Working with electrical contractors that are unlicensed and uninsured is unfortunately putting both the home and life of homeowner's at risk.
No Job is Too Small
Whether it is T.V. mounting, cable T.V., trouble shooting, motion lights, or panel changes, Marra Electric believes there are no jobs that are too small for our customers in East Islip 11730.
Customer Service is our Number One Priority!
Marra Electric wants all of its customers in East Islip, NY to feel comfortable and enjoy their experience with the company.
Owner Operated
Marra Electric President Daniel Marra founded the company in 2004. Prior to starting the company he had over 15 years of experience as an electrician.
Upfront Pricing
The company always provides upfront pricing. This ensures customers in East Islip, NY to know the total cost of the job before it is started and there are no surprise bills at the end.
East Islip Generators 
Marra Electric provides generator installations East Islip, NY. The company has three generator options for its customers in East Islip, 11730. The first option is a manual transfer to a small portable generator (usually mounted on the wall) from the electric panel. Option two is an interlock kit (custom fit and mounted out of site to the inside of the panel) that allows the customers to choose which circuits the generator will control. The third option is a standby generator that automatically turns on within 10-20 seconds of a power failure.
Contact us for help with any of the following:
Generator installations
New construction
LED lighting
Circuit upgrades
Service upgrades
Panel modifications
Ceiling fans
Attic fans
T.V. mounting
Panel modifications
Motions lights installations
General electric trouble shooting
Pool wiring
Spa wiring
Code violation corrections
And more