Central Islip Electrician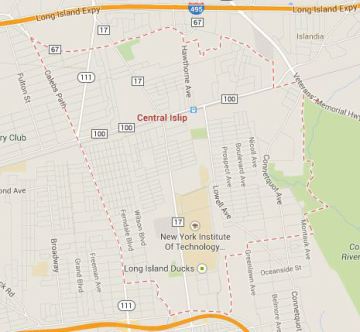 Have you had any problems with flickering lights? Or perhaps an outlet that seems to have stopped working? Marra Electric has been offering its services as an electrical contractor in Central Islip and Suffolk County since 2004. We can fix your flickering lights, non-working outlet, or any other electrical issue you've been experiencing.
Founder and President, Daniel Marra, is dedicated to making sure that all of the work performed by the company is of a high-quality.  Our licensed and insured professional Central Islip electricians execute excellent workmanship and customer service.
The company charges according to what service we are performing, so customers will know how much money they will pay right from the start.  Because we know that when it comes to spending money no one likes to be surprised, we have upfront pricing so everyone is on the same page from the very beginning.
We believe that honest and talented workers, fair pricing, and high-quality workmanship will result in happy customers.  Central Islip is just one of the towns in which we work, as we are accessible to all of Suffolk County.  We perform numerous electrical services, including generator installations. Contact our central islip electrical company for a free estimate on all electrical repairs and maintance work.
Why Marra Electric as your Electrician Central Islip, NY 11722?
•    Personable and Skilled Workers
Our licensed and insured electricians are not only talented, but they care about the satisfaction of our customers.
•    Emergency Service Available
Customers are able to contact us 7 days a week, 24 hours a day in case of any kind of electrical emergency.
•    Fair and Upfront Pricing
We don't simply charge by the hour.  Instead, when a customer hires us, we tell them right from the start how much the job will cost and we will make sure that we stay on budget.
•     Variety of Services Offered
From generator installations to troubleshooting to circuit additions, Marra Electric offers it all, which should make us your go-to electrical contractor in Central Islip 11722.
Generator Installations Central Islip, NY:
Generators provide backup power if there is a storm or accident in which the power goes out.  Purchasing a generator is a great way to feel secure and safe just in case there is any kind of power outage.  Marra Electric can install your generator efficiently and effectively, at a great cost.  Not only do we install standby generators, but also interlock kits and transfer switches as well.  Contact us for Central Islip Generator installations, repairs and sales.
Central Islip Electrical Company:
Here at Marra Electric, we offer a wide array of electrical services that includes installations, repairs, and replacements.
These are just some of the services we offer:
•    LED Lighting
•    Circuit Additions
•    Recessed Lights
•    Ceiling Fans
•    Attic Fans
•    T.V. Mounting
•    Panel Changes
•    Motion Lights
•    Cable T. V.
•    Pool Wiring
•    Troubleshooting
We are available every day of the week, 24 hours a day, so if there is any type of emergency at any time, Marra Electric will be able to fix it.  All you have to do is call us at 631-772-8576, fax us at 631-772-1015, or email us at Marraelectric@optonline.net to receive your free estimate.