Brentwood Electrician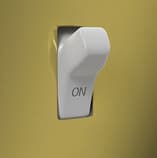 Free Electrical Repair Cost Estimates
The modern home has many electrical components, any number of which can potentially go wrong. That's why Brentwood residents trust Marra Electric as the most skilled, professional electrical contractor around. Our electricians know the ins and outs of every potential electrical problem, from faulty wiring to blown-out circuit breakers, and they know how to fix it so that no further repairs will be needed down the line. When you go with questionable or untrustworthy electricians, you can't be sure that you are getting the service that will actually fix the problem correctly, which can end up costing you even more money down the road. Choose Marra Electric when you want the job done right the first time.
Licensed and Insured Electrician
Marra Electric has been providing high quality service to residents of Brentwood since 2004; our electricians are experienced at working in the area, which is a benefit because different neighborhoods and towns often have idiosyncrasies that make working there different than neighboring towns. You can be sure that we know Brentwood as well as we know any town on Long Island, and that means that you will get the best service an electrician can provide.
Friendly Staff
Our electricians are on call 24 hours a day, 7 days a week. We provide emergency electrical service to Long Island because we know that when your power goes out, or you are experiencing any other kind of electrical emergency, you need the problem fixed now, and not next week. In modern times, we have come to rely on our electrical systems for our daily lives; everything from computers to lights are the devices that power our lives, and all of it runs on electricity.
Customer Service is our Number One Priority!
Our Brentwood electricians will always arrive on time, and present a uniformed and professional appearance to our customers. Customer service is our highest priority, and we will always strive to provide the best quality electrical service with an aim to ensuring we meet the expectations of our clients. That's the reason why Marra Electric has garnered such a fantastic reputation in Brentwood; it's because we put our customers' needs first.
24/7 Electrical Emergency Response
When you choose Marra Electric for your electrical problems, you know that you will be getting the best possible service in the industry. We have many advantages over competing electricians, such as our honest, upfront pricing, our professional electricians with years of experience, our focus on customer service, our 24/7 availability, and the warranties that we provide on all our work. If this combination of factors doesn't convince you to choose Marra Electric, then you probably didn't need an electrician in the first place.
Upfront Pricing
We perform many different electrical services, including generator installation. When you want a generator installed, you need it done correctly; a generator has to just work the first time. That's why our customers choose Marra to install their backup generators; they know they can rely on us to do it right. Call Marra Electric today to set up your free estimate. You can reach us at 631-772-8576, email us at Marraelectric@optonline.net or fax us at 631-772-1015.
Contact us for help with any of the following:
Generator installations
New construction
LED lighting
Circuit upgrades
Service upgrades
Panel modifications
Ceiling fans
Attic fans
T.V. mounting
Panel modifications
Motions lights installations
General electric trouble shooting
Pool wiring
Spa wiring
Code violation corrections
And more